I believe that relationships are more important than transactions. I started a career in real estate in 2006 with REMAX Crown Real Estate In Regina, and since that time, I have built a Regina real estate business around that philosophy. My goal is a personalized one-on-one service to fully understand you and your real estate goals and to be 100% accountable to you. In my latest blog post, I share information for new immigrants to Regina who may be seeking information about what is required to purchase a property in the Queen City!
Are you new to Canada and wondering if you're eligible to buy a house in Saskatchewan?

First and foremost—congrats! Let me be the first to welcome you to this great province of ours!
Question: Can you purchase a home as a new immigrant?
The answer? YES! As a newcomer to Canada, you can buy a home, even if you have immigrated here very recently. Plus, new immigrants to Canada can often qualify for a mortgage, so long as all standard financial requirements are met.
Anyone in Canada who can afford the costs of homeownership is eligible to own a home. In fact, you do not have to be a resident or citizen to own a home.

You must abide by Canadian taxation and real estate laws.
Most Canadian banks and lenders are more than happy to work with newcomers, even if they don't have an established Canadian credit history. Canada is actually one of a handful of countries in the world where non-residents can qualify for a mortgage—they can even be at the same interest rates as citizens. Some of the larger lenders and banks have dedicated newcomer mortgage programs to help you finance your first home, as they understand the challenges that you might face.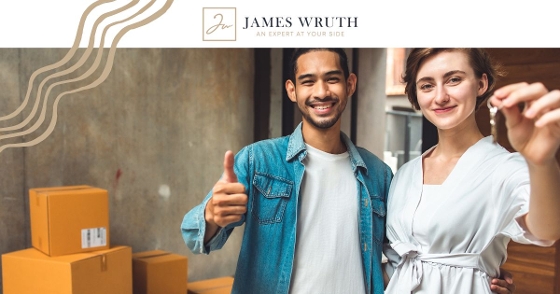 PRE-APPROVAL - THE FIRST STEP.
In Canada, most banks and mortgage lenders offer pre-approval, which is a process where you learn the maximum loan amount for which you can qualify. This process also helps you estimate your potential mortgage payments. Sometimes, lenders will even let you lock in a current interest rate for up to 4 months!
To get pre-approved for a mortgage, you normally have to provide information about your income, assets, debts, and current employment information.
After you submit this information, a lender will assess your application and either approve or refuse your request within about 5 business days. If approved, you can start shopping for a home in Saskatchewan that falls within your pre-approval value limits.
Time to start looking for your new home in Regina and area?
During this stage, you'll likely want to enlist the help of an experienced Regina real estate agent. When you are ready to make an offer on your desired property they will help you navigate all of the paperwork and processes involved. Making an offer on a house in Saskatchewan generally involves a deposit. The deposit and the down payment are different. Homebuyers provide a deposit at the time of making an offer to demonstrate to the sellers that they're serious buyers but be warned, you would generally lose your deposit if you walk away from the agreement before the sale is finalized.
The deposit amount is rolled into your down payment when you close on the house. The down payment is the total amount that you put down on your home in cash as part of the mortgage lending process- In Canada, the minimum down payment is 5% for properties up to $500,000, but some lenders may require more. When the purchase price is above $500,000, the minimum down payment is 5% for the first $500,000 and 10% for the remaining portion.
If you were pre-approved for a loan, you'll continue working with your lender to get your mortgage formally approved. This normally happens within a few weeks. Your realtor will assist you with organizing your home inspection, signing any necessary paperwork, and finalizing your home purchase.
LAST STEP Enjoy your new home and I hope you enjoy living the Canadian dream in your new home


Partner up with me, I'm a top Regina RE/MAX Agent, and an experienced Regina REALTOR®
If you are looking for a Regina Realtor who works tirelessly on your behalf and always offers honest and candid advice, I will be an expert at your side. I am a Trusted Regina Realtor and a top REMAX Crown Real Estate Agent