I believe that relationships are more important than transactions. I started a career in real estate in 2006 with REMAX Crown Real Estate In Regina, and since that time, I have built a Regina real estate business around that philosophy. My goal is a personalized one-on-one service to fully understand you and your real estate goals and to be 100% accountable to you. In my latest blog post, I share the notification that I was selected as Regina's Best Top Real Estate Professional - 2022
James Wruth - Realtor / Remax Crown Real Estate, Congratulations!
The 2022 RankMyAgent R-Oscars are here! And we are proud to announce you are one of the Best of in Regina.
The public has left thousands of verified reviews on RankMyAgent (RMA) for professionals all over North America, and you have emerged as one of the most trusted and respected agents in Regina.
RankMyAgent knows just how hard you have been working. We are cheering you on and celebrating you. To highlight your success, you will see your badge added to your RMA profile and over the next few days we will be celebrating you by sharing your success across our network!
So from all of us here at RMA, congratulations on this incredible accomplishment. Keep collecting those reviews from your happy clients!
RankMyAgent (RMA) is always here in your corner.
Warmest wishes,
Riti and the RMA Team
P.S. - Over the next few days we will be celebrating your success.
Look out for mentions on our blog, social media, and other outlets.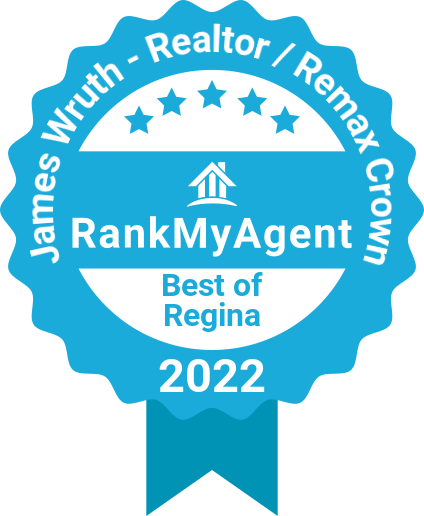 Partner up with me, I'm a top Regina RE/MAX Agent, and an experienced Regina REALTOR®
If you are looking for a Regina Realtor who works tirelessly on your behalf and always offers honest and candid advice, I will be an expert at your side. I am a Trusted Regina Realtor and a top REMAX Crown Real Estate Agent